About Us
With over 40 years IT experience in various companies and different sized environments from systems with 15 users to those with over 450 users, you can be sure we have the knowledge and skill sets required to offer 1st class IT advice and support for your setup. From a single office to multiple sites across the world, we know how to make IT work for you.
​We believe strongly that IT should add freedom to your business and not constrain what your business is looking to achieve. Therefore when you talk to us, we listen. We won't sit in a darkened room or hide behind unfriendly call centres, we want to be involved and understand your business, and we pride ourselves on our friendly manner and ability to communicate with all levels of the business. We will only put ourselves in partnership with your company if we truly believe we can offer the support you need and can add value to your team.
Justin Walker - Founder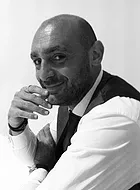 Having worked in the Media Industry for the last 19 years both in the heart of Soho, London and on Broadway, New York I have been subject to some of the most exciting and challenging environments.
With my passion for delivering first class IT support and systems and always looking for the best solution to ensure your business always gets the best return on investment.
To let off steam when I'm not working I spend time surfing, skydiving, B.A.S.E jumping and snowboarding. With my love of motorbikes and anything involving speed.
CALL US
Tel: +44 203 642 0873
EMAIL US
info@tess-os.com
OPENING HOURS
24x7 Support Available